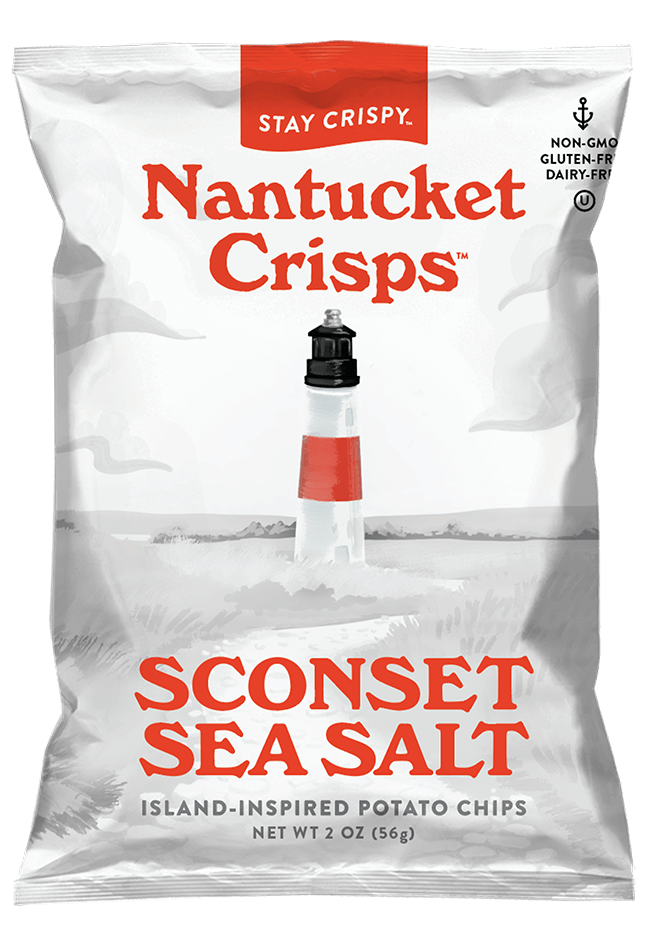 Sconset Sea Salt - 15 bags
Non-Gmo, Dairy-Free, Gluten-Free, and Kosher
15 bags per order
2 oz size bag
Free shipping on all orders
Ingredients: Potatoes, sunflower and/or safflower oil, sea salt. 
Discover Sconset Beach
Where locals go for historic views
Sconset Beach is classic and is one of the few places on island that hasn't changed over the years. Away from the hustle and bustle, Sconset takes you back in time. It's farthest east, so it has the best sunrises in America. We love Sconset for its quaint atmosphere and the magic feeling of its foggy mornings. We chose our classic Sea Salt flavor to represent Sconset because they're both timeless classics. The Sankaty lighthouse was built there in 1850, and as you can see, the lighthouse on our bag is also a salt shaker!
Find us nearby!
Spending the day in Sconset? You can find us at the Sconset Market.